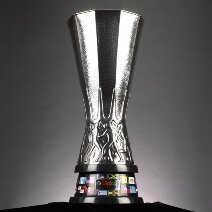 The draw for the preliminary stages of the 2008 Digicel Caribbean Cup was unveiled at the Annual Caribbean Football Congress in Guadeloupe on the weekend.
The eight-nation Finals will be held in Jamaica from December 1-17, 2008 with the preliminaries kicking off in July.

The winners of the 2007 Finals Haiti are automatic qualifiers to the 2008 Finals along with hosts Jamaica while 2007 runners up Trinidad and Tobago, and semi-finalists Guadeloupe and Cuba have been given automatic spots in the second round group phase.
There will be five Stage One groups contested among fifteen teams with the Group winners and runners up all progressing to the three second stage groups which be hosted by T&T, Cuba and Guadeloupe.

T&T will face the winner of Group B (includes Guyana, Suriname, Aruba), winner of Group C (Cayman Islands, Bermuda, St Martin) and the runner of Groups D,A or E. The T&T leg will be played from November 1-9.
Action in Group F hosted by Guadeloupe takes place from October 3-10 and will include the winner of Group A(includes St Lucia, Grenada and Netherlands Antilles), the runner up of Group C or D and the runner up of Group B or E.

Cuba meantime will host Group G from October 19-27. They will do battle with the winners of Group D (includes St Kitts/Nevis, Dominica, Barbados), winners of Group E (includes Martinique, Anguilla and St Vincent and the Grenadines) and the runners up of Group A, B or C.

From the three second round Groups, the first and second place teams will progress to the Finals. If T&T wins its group, it will end up in Jamaica's group with a second place finish pitting them with Haiti.

Click for Full Fixtures

CFU President Jack Warner said he expected another pulsating year of action.

"This tournament continues to grow and I expect that following the action in last year's tournament hosted in Trinidad and Tobago, the trend will now continue into the Finals in Jamaica in 2008.
"This is the region's premier football event and it is no secret that the world is keeping a closer watch and taking further interest in our region's football. This is the showpiece event for our footballers and therefore I am making an appeal to all our members which are participating in the 2008 series to prepare properly and approach the games with all the ambitions and hope that you have for success because success here will only get you closer to higher accomplishment on the world stage," said Warner who also praised Digicel for its commitment to the tournament and development of the game in the region.

Captain Horace Burrell, President of the Jamaica Football Federation echoed similar sentiments as Warner, adding that his country would go all in its hosting of the Finals.

"I consider it an honour for us to be awarded the opportunity to host this tournament. It has been a while since Jamaica hosted it and I have to thank President Warner and the CFU for this opportunity. This is exactly what the doctor ordered for us at this time and I can assure you that Jamaica will go all out to host a memorable tournament. Football in Jamaica is so important in our lives today. Football has demonstrated a kind of power that nothing else has… it has served as a unifying force that is inexplicable," Burrell told CFU Media. (March 6, 2008)