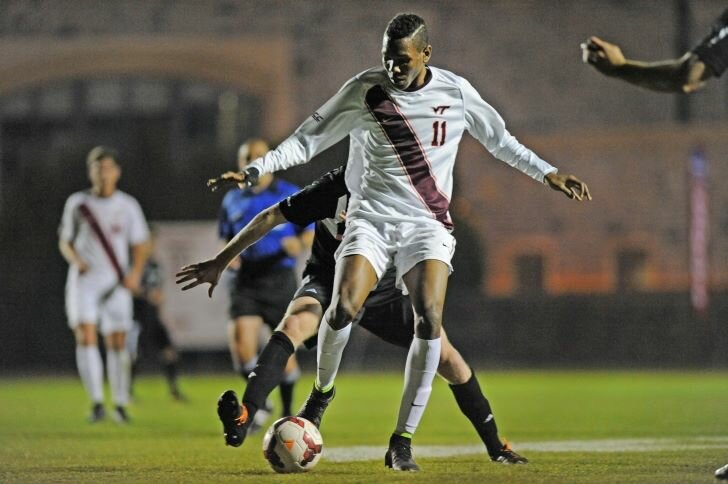 It's his fist major international competition appearance for Trinidad and Tobago and he wants to begin with a bang. Quite naturally, national under 20 forward Ricardo John wants to make a strong impression during the upcoming CONCACAF Under 20 Championship which begins today in Kingston.

John earned his pick after being overlooked in the early stages of the team last year. He shifted gears and went on to have an impressive season for Virginia Tech. in the United States. When he returned to the train with the Under 20 team, his efforts, his sharpness and his sheer desire to represent the country was enough to get the nod from King.

John has set his sights on pushing T&T through to New Zealand 2015. The final leg of the journey starts tonight at 8pm at the "Office" in Kingston when T&T squares off with Jamaica.

"My hope is for us to qualify for the World Cup. I really would like to score some goals in this tournament and to get maximum points in these games," John told TTFA Media.

" I think all the players want to do really well especially as there could be some scouts on hand to see what we have to offer. We really want to enter a positive chapter for Trinidad and Tobago football."

Looking back at the preparations, John who was also involved in the Port of Spain training camp before the team arrived in Miami, said. "Preparing for the tournament has been a great experience I am grateful for this opportunity to be with the team because I see myself improving with every session.

"The training camp in Miami was pretty good. It gave the coaches a good chance to see what the players have to offer. And just being together was a boost for us before coming to Jamaica. We did a lot of tactical work trying to get right mix and approach for the games."

He expects every game to be challenging but warns that T&T will not be fazed by the opposition.

"We know the tournament will be challenging. You look at teams like the US and Panama, they are the big ones in our group but Jamaica is always tough and Guatemala and Aruba are here for the same reasons we are. which is to do well and qualify. We have to ensure we are ready to work right down until the end if we want to advance to the World Cup," John ended.
John is from Arouca and is a former student of St Augustine Secondary and Trinity College East.