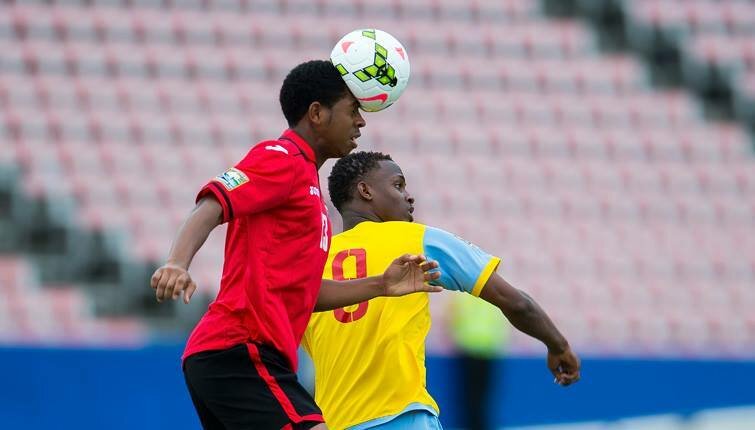 Trinidad and Tobago's Under 20 Men's Team will look to move a step closer to qualification for the 2015 FIFA Under 20 World Cup when they go in pursuit of three points in their third CONCACAF qualifier against Guatemala at the National Stadium in Kingston from 3pm on Wednesday.

T&T are unbeaten after two games and are on four points behind leaders Panama (six) and ahead of third place Guatemala on goal difference. United States takes on bottom placed Aruba while Jamaica are faced with a must win situation against table toppers Panama in the other matches scheduled for Kingston on the evening.

T&T head coach Derek King is expecting nothing but an overly challenging contest from the Central Americans.

"We looked at Guatemala several times, They are a pretty good team and they stay organized for long periods with good movements and some very strong players," King told TTFA Media at the Knutsford Court Hotel in Kingston.

"We have to defend well and stay disciplined and take our chances because we will create chances against them. The vibe is quite good in the camp as the players know the importance of this game and a victory tomorrow will separate the teams a bit," he added.

Aikim Andrews who has scored in both games against Jamaica and Aruba is nursing a slight ankle injury but is likely to be fit for the encounter. King said the entire team is growing more confident as the tournament goes on.

"I believe in this team. When we analyze the other teams we see that it's not beyond us to top the group. Once we continue to believe in ourselves, it's eleven versus eleven on the day. The talent and ability is there but it takes more than that for us to go out there and score goals and win matches. So far we have shown we are on the right track and we'll try to keep that up for the game against Guatemala and the two other games.

"One of the aims is to stay unbeaten in the group . We are still taking each game as a final.

T&T captain Shannon Gomez has been solid in both games so far and has demonstrated his ability to support in attack also. He feels the challenges ahead in the competition are not beyond T&T.

"When you look at our two performances so far, we've been solid but we improved also. We failed to put away the chances against Jamaica that would have given us the win but we converted well against Aruba. I think the team is growing with every game and we will continue to dig deep to pull off the results in the remaining three games to get among the four teams that will qualify for the World Cup in New Zealand, " Gomez said.